Singapore Parents
One of the greatest challenges for parents today is time. We want to provide our children with nothing but best, but many of us simply have no time to get our teeth into the research needed to find the best health, education or leisure options available.
Whether you need to know more about the risks of vaccinations for your child, or the types of enrichment courses available during the school holidays, Singapore Parents is here to help you to suss out the good from the bad, and the excellent from the mediocre. Our site provides a wealth of knowledge across a range of topics including tuition centres, enrichment courses, family-friendly establishments, and leisure and bonding activities, so that you'd never find yourself lost at sea.
Let us accompany you through your parenting journey and provide you with the services you need. At Singapore Parents, you'd be able to find everything from expert advice to product reviews, and even online forums where you'd be able to meet other like-minded individuals with whom you'd be able to compare notes and discuss issues close to your heart.
But it's not all about Baby. Mummies and daddies get some room for themselves here as well! Whether you're keen to find out more about different parenting styles, or looking to gain a balanced perspective on thorny issues, we hope that our site will be invaluable in helping you to be the parents you want to be, while remaining the very individuals who are helping to shape the future for your children.
5 Things You Can Find in SingaporeExpats.com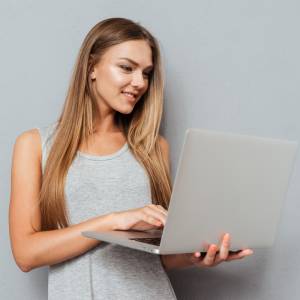 Are you an expat in Singapore? Here's some great news for you: Everything you need is right within your fingertips.
With www.singaporeexpats.com, you can find anything you need in a single site. Whether you're looking for a car rental service provider or the best school to study, this website can point you to the best places.
Here, we have a collection of guides, tours, and forums. These are good information to help ease your transition in Singapore. It is especially rewarding for new visitors in town.
#1 Accommodation
Looking for places to rent?
Singapore is not known as a cheap destination in Asia. In fact, this thriving city is one of the richest and powerful countries of the continent. It's not news hearing its luxurious taste and costly living.
One of the biggest investments living in Singapore is a house. If you're in the area for a temporary relocation, it's wise to find cheap rental places instead. Though you can buy a house now and have it rented or sold later on. The processing, however, can be tedious.
If you've decided to stay in...
Singapore Employment Pass:  A Quick Guide and Update 2019
The Singapore Employment Pass (EP) is a work visa that allows foreign professionals with an opportunity to work in Singapore in certain specialized, managerial or executive positions. Generally speaking, it is one of the 3 types of professional work passes where employers are not required to hire any local staff before the Singapore Employment Pass visa can be approved.
Due to this concession and flexibility, the Ministry of Manpower has imposed strict yet subjective criteria in terms of the quality of the candidate and the background of the employer eligible to hire foreigners holding such a pass.
The other 2 passes are the Personalised Employment Pass (PEP), and Entrepreneurial Pass (EntrePass) which have an even more stringent requirements than the Singapore Employment Pass.
Recently Introduced criterions for Singapore Employment Pass (EP)
In recent years, the application process for Singapore Employment Pass has been made stricter by the Ministry of Manpower (MOM). Nevertheless, well qualified foreigners in terms of academic qualification with...