Singapore Parents
One of the greatest challenges for parents today is time. We want to provide our children with nothing but best, but many of us simply have no time to get our teeth into the research needed to find the best health, education or leisure options available.
Whether you need to know more about the risks of vaccinations for your child, or the types of enrichment courses available during the school holidays, Singapore Parents is here to help you to suss out the good from the bad, and the excellent from the mediocre. Our site provides a wealth of knowledge across a range of topics including tuition centres, enrichment courses, family-friendly establishments, and leisure and bonding activities, so that you'd never find yourself lost at sea.
Let us accompany you through your parenting journey and provide you with the services you need. At Singapore Parents, you'd be able to find everything from expert advice to product reviews, and even online forums where you'd be able to meet other like-minded individuals with whom you'd be able to compare notes and discuss issues close to your heart.
But it's not all about Baby. Mummies and daddies get some room for themselves here as well! Whether you're keen to find out more about different parenting styles, or looking to gain a balanced perspective on thorny issues, we hope that our site will be invaluable in helping you to be the parents you want to be, while remaining the very individuals who are helping to shape the future for your children.
Preparing your child for Primary 1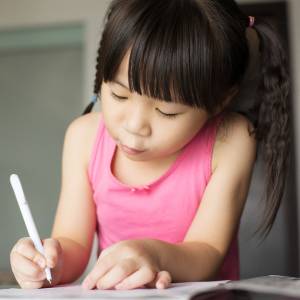 Yes, you have secured a place for your child in your preferred Primary School. So with the upcoming months leading to the start of school, here are some tips on where you can prepare your child better for Primary 1.
Learning to count money
Role play at home with your child with food toys but real money, coins and small bills like $2 notes and role play as a canteen seller and have your child to count the coins and notes for payment. Once they grasp the concept of how coins can also add up to $1, $2. They have mastered the skill of counting money (at least at the canteen for now).
Going to the toilet
Remind your child that they need to raise their hands when they wish to go to the washroom. Also, toilet train them so they will be independent when in school.
Taking care of your own belongings
Constantly tell your children that the school bag, watch, pencil case, wallet and water bottles are their possessions and it is their responsibility that these items return home with them daily. Children can be fond of losing their wallets and water...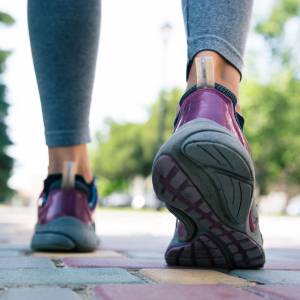 With a reliable, extensive and efficient public transportation system here in Singapore, many locals are extremely used to relying on the bus or MRT to get them exactly where they need to be at exactly the right time. The heat and the humidity also contribute to the average Singaporean's deep-seated reluctance to walk for longer than ten minutes outdoors. However, despite all of this, Singapore may actually be one of the best countries to explore on foot.
The weather in Singapore is usually sunny and interspersed with brief periods of rain. This may not sound like a big deal to Singaporeans, but it really is comparable to living in summertime all year round for everyone else. Say what you will about the weather, the ability to stride everywhere in flip-flops and loose clothing is a definite advantage for exploring any place on foot.
Assuming that you're not allergic to sunlight, you could conceivably be working on a tan while you get your daily exercise. You don't even have to carry an umbrella with you if you don't want to, as the rain in Singapore occurs sporadically and rarely lasts beyond an hour or two—that is, unless...