Helping vulnerable groups to cope with social isolation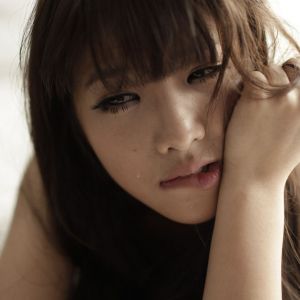 While some may feel distanced from loved ones as a result of the nationwide lockdown, others have taken it as an opportunity to strengthen their relationships with their housemates, be they friends or family. Yet for some people, the lockdown has only made existing problems even worse. Vulnerable segments of the population such as the elderly, people suffering from domestic violence, and those suffering from underlying mental health issues, are all at increased risk when they are socially isolated.
Focusing too much on coronavirus-related news can cause a great amount of stress, and this is especially so for those who already suffer from depression or anxiety. As case numbers and death tolls can only go up, focusing on these numbers may cause people to become overly fearful and pessimistic. Under lockdown conditions, isolation can make their feelings of anxiety or loneliness even worse. In order to combat this problem, such individuals are encouraged to spend time on more relaxing pursuits, to try and keep regular sleep, diet and exercise habits, and to seek additional help if they need it.
Victims of domestic violence are also at increased risk during a lockdown. In a statement by the Ministry of Social and Family Development (MSF) on 23 April, the start of the circuit breaker period had seen a corresponding increase in referrals and enquiries related to domestic violence. Several social service organisations such as the Association of Women for Action and Research (AWARE), have also reported similar findings.
As people are forced to stay home, the extended periods they spend in the company of their family could lead to increased friction and tension. Feelings of anxiety and uncertainty could exacerbate the situation, and those whose jobs have been badly affected by the virus, may wind up taking out their frustrations on their family. Being forced to stay home also cuts off escape routes for victims of domestic violence, as they are unable to leave their homes as usual to go to school or to go to work.
While some are harmed by spending too much time with their family, others are troubled by the opposite. In Singapore's first national survey on dementia conducted in April 2019 by the Singapore Management University and the Alzheimer's Disease Association (ADA), three out of four people with the condition already feel lonely and rejected. During a lockdown, should these people not be supported by existing community groups or social workers, their feelings of isolation may only increase.
During a lockdown, while the rest of the population has gone online to seek entertainment or to connect with their loved ones, vulnerable segments of the population who don't have access to the Internet or who rely primarily on face to face interactions, are especially affected by loneliness, anxiety, and even confusion as their primary means of communication with the outside world has been cut off.
In order to counter this, selected social services to support vulnerable segments of the population are still classified as 'essential services' and are allowed to operate as usual during the 'Circuit Breaker' lockdown. Rather than pay visits in person, these service providers can support vulnerable groups by running their befriending, counselling and check-in services over the phone. Urgent cases may still be attended to in person, and crisis shelters continue to provide refuge to those in urgent need of help. Those suffering from domestic violence, are encouraged to reach out to trained professionals through crisis hotlines such as the National CARE hotline (1800 202 6868), the Com Care hotline (1800 222 0000), and the AWARE Women's Helpline (1800 777 5555).
04 Jun 2020
Rayne