The Best Picnic Spots in Singapore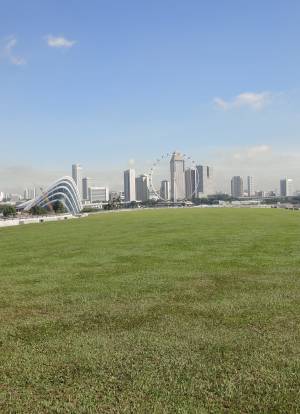 Now that summer's arrived, many are looking for the perfect spot to spend time with our loved ones out in the sunshine. Lying down in a shady spot with a sandwich and a cold beer in hand could be the uncomplicated sum of all our wants, but unfortunately, tranquil havens on this sunny island are few and in between. If duking it out with five hundred other people at East Coast Park isn't quite your cup of tea, why not check out these alternative picnic spots in Singapore?
Chinese and Japanese Gardens
Well loved by locals and tourists alike, the Chinese and Japanese Gardens in the West of Singapore deserve a visit if you've never been there before. Exquisitely manicured bonsais, tranquil winding paths, and lovely imperial style architecture are some of the sights that you can look forward to during your visit to the Chinese Garden. The Japanese Garden, situated a short walk away from the Chinese Garden, showcases the landscape of the Muromachi and Momoyama historical periods in Japan, and features stone paths, lanterns and Japanese-style pagodas.
Many tend to go to the gardens on weekend mornings, so you might want to choose a weekday morning or afternoon to visit, to spread your picnic across the lush grass and truly enjoy the serenity of the grounds. If you're fortunate enough to snag a stone table at the Chinese Garden, you could really take your time bathing in the atmosphere as you sip your tea. Though the high-rises in the distant skyline could make it a little difficult to pretend that you're living in the Song dynasty, all it takes is a quick wrist snap of your fan to obscure such modern eyesores.
Singapore Botanic Gardens
The world's only tropical garden given the honours of being listed as a UNESCO World Heritage Site, the Singapore Botanic Gardens was established in 1859 and remains one of Singapore's greatest tourist attractions today. With over 10,000 species of flora cultivated throughout the gardens, there is always something new to discover on each visit. When you're tired of walking, there are plenty of seats located under flowering bowers if you're not too fond of sprawling out on the grass. The Singapore Botanic Gardens are a rare tourist attraction in Singapore which stays open till midnight every day of the year. It is illuminated well at night and is a romantic and tranquil location for late night picnics.
Labrador Nature Reserve
Having your cake and eating it isn't all that impossible at this nature reserve which offers a wealth of scenic greenery on top of a picturesque sea view where one can admire the hills in the distance and watch the ships passing by. Local flora and fauna abound in this hiker's paradise which hosts over 70 different bird species, and a rich marine life. Clear trails, paved routes and a cooling sea breeze also make hiking in this reserve enjoyable and easy. Even a simple picnic would provide a wealth of places to explore and things to see in this park where one can find the only sea-cliff in Singapore, mangrove swamps, and even an old British fort.
Little Guilin
One of the most scenic spots in Singapore, the Bukit Batok Town Park, which is more familiarly known as Little Guilin, was created from a disused granite quarry. It bears resemblance to the famous rock formations in Guilin, China and is a favourite haunt of photographers and picnickers. Though the park isn't large, one would be able to see a plethora of wildlife such as snakes, squirrels, and even eagles, making it an even more unusual site in urban Singapore. Grab a sheet, some insect repellent, and your picnic basket, and set up your picnic near the idyllic lake.
Marina Barrage
Marina Barrage is known for being a favourite gathering and picnicking spot for families. It is spacious, beautiful and also a reputedly great place for wildlife sightings as visitors report seeing monitor lizards, birds and fishes there. Picnicking on the grass while enjoying a sea view has never been more comfortable, or convenient for that matter, with the Barrage's central location, well-maintained lawns and windy environment. If you enjoy picnics out in the open, where children can fly their kites and frolic in the water play area, a late afternoon picnic on the roof of the building will appeal to you.
23 Mar 2017
Rayne