Government support for individuals impacted by COVID-19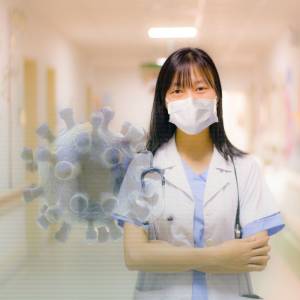 In order to provide support to business owners as well as the self-employed, the government has announced a slew of measures to help them stay afloat during these difficult times.
Jobs Support Scheme
Previously, as part of the Resilience Budget, the Jobs Support Scheme provided companies with wage subsidies of between 25 per cent and 75 per cent. Industries which have been more badly affected will receive higher subsidies. The wage cap, raised from $3,600 to $4,600—the median wage in Singapore—will remain the same. The government would also increase the cofounded amount from 8 to 25 percent of local employee wages. The disbursement of the first of these pay-outs has been brought forward to April. Most importantly, as the number of cases continue to grow, the Singapore government has decided to provide support for a longer duration by extending the scheme until the end of 2020, providing a second pay-out in July, and a third in October.
While the subsidies remain the same for the July and October payouts, in order to support companies during the 'circuit breaker' period, the subsidies for April have automatically been topped up to 75 per cent for all sectors.
Self-Employed Person Income Relief Scheme
For people who are self-employed, they will be able to receive $1,000 per month for nine months. Similar to the jobs support scheme, the payouts will be done in three tranches, so those who are eligible will be able to receive $3,000 each in May, July and October 2020. Singaporean SEPs who fulfil criteria such as having been self-employed before 25 March, not earning income as an employee, and earning a Net Trade Income of no more than $100,000, will be able to obtain this relief.
Solidarity Payment
As part of the Solidarity Package announced in April 2020, DPM Heng Swee Keat announced that all households would receive support to cope with the impact of the coronavirus. All Singaporeans aged 21 and above will receive a payment of $600 in April. Depending on income level, eligible Singaporeans may receive a further payment of $300 or $600 in June. For most Singaporeans, the first payment will be credited into their bank account by mid-April, while others would receive the payment by cheque by the end of the month.
Temporary relief for those unable to fulfil contractual obligations
Though it has yet to be passed, the new law proposes to provide support to business owners or individuals who are unable to fulfil their contractual obligations as a result of the COVID-19 situation. For these people, it may be possible to obtain relief from legal action for a period of six months or more. The proposed law will cover contractual obligations that were to be performed on or after 1 February for any contracts that were entered into or renewed before 25 March 2020. In order to resolve any dispute that has arisen, the Ministry of Law will appoint assessors to decide if the contracted individual or business owner had been unable to fulfil their end of the agreement due to COVID-19, as well as to grant reliefs. Neither party involved in the dispute will be allowed to be represented by lawyers, thereby reducing the costs involved.
Redeployment programmes
Under the existing Adapt and Grow initiative by Workforce Singapore (WSG), greater support will be provided to workers who are at risk of being made redundant. Funding support for two existing redeployment programmes, the Job Redesign Place-and-Train (PnT) Programmes for the hotel industry and for the retail industry, will be extended from the current three months to up to six months. New redeployment programmes will also be launched to support vulnerable workers, providing aid to Professionals, Managers, Executives, and Technicians (PMETs), as well as other workers.
02 May 2020
Rayne