Preparing your child for Primary 1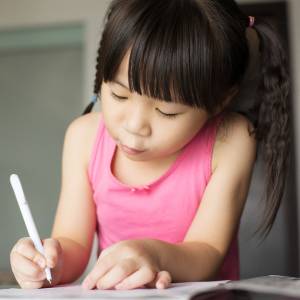 Yes, you have secured a place for your child in your preferred Primary School. So with the upcoming months leading to the start of school, here are some tips on where you can prepare your child better for Primary 1.
Learning to count money
Role play at home with your child with food toys but real money, coins and small bills like $2 notes and role play as a canteen seller and have your child to count the coins and notes for payment. Once they grasp the concept of how coins can also add up to $1, $2. They have mastered the skill of counting money (at least at the canteen for now).
Going to the toilet
Remind your child that they need to raise their hands when they wish to go to the washroom. Also, toilet train them so they will be independent when in school.
Taking care of your own belongings
Constantly tell your children that the school bag, watch, pencil case, wallet and water bottles are their possessions and it is their responsibility that these items return home with them daily. Children can be fond of losing their wallets and water bottles so often because they have not instilled that sense of responsibility.
The need to queue up
It is common to hear your child complain to you that other children cut queue when buying food. Imagine the frustration, so remind your children they must also dutifully queue up to buy their food and not cut people's line.
Learning to make important notes in their school journals
You can start by having a journal at home for your children for important matters that need to be noted with. With such good habits, your children will not miss out on homework information or things to bring.
Time Management
With a very structured class schedule that needs to be followed, let your children wear a watch to tell the time. Start by wearing the watch at home so your children will learn to tell the time and what needs to be accomplished.
Sleeping early
Establish an early sleeping habit so that your children can have enough sleep to start the early school day. Sleeping late can result in tiredness throughout the school day and lack of focus at school.
Managing homework
There will be times when they will be given homework to complete. Start them early by having them to do assessment books and hand in to you. In this way, they will understand that there will be such an expectation from them at school as well.
Learning to say 'Please' , 'May I'?
Have your children to establish the habit of using the term 'Please' and 'May I' at home as the teachers will expect the same from them at school.
With these in mind, your children should be good to start off their Primary school journey!
15 Jul 2019
Singapore Parents